Guest blogger Charlotte Riggle (author of the award-winning picture book Catherine's Pascha) has some good ideas about how to keep the glow of Pascha going all through the season. 
---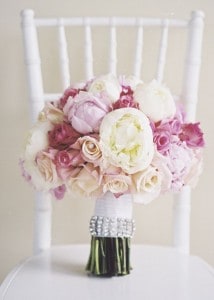 I bought peonies yesterday.
I realized that, for me, Pascha had ended on Bright Tuesday. Oh, I knew it was still Pascha, that it's Pascha until the Leavetaking on the eve of the Ascension. But knowing that it's still Pascha, and keeping Pascha in your heart, aren't the same thing.
What changed? I got older. My kids grew up. Some of the traditions we had during Pascha when the kids were young faded away.
But it's important to order our lives according to our beliefs. We celebrate Christmas, most of us, for the 12 days and more, because of our joy that God was born. That joy leads us to decorate our homes, to plan parties and feasts, to sing and to dance. Shouldn't our joy over the Resurrection lead us to do as much, if not more?
I think it should. And I'm rebuilding my traditions that I allowed to fade out of my life. Those traditions will help me with keep Pascha.
Decorating for Pascha
What's the first thing you do when Christmas is coming? I start decorating. The Nativity set my mother made goes in the window. My St. Nicholas collection goes on the mantel. The tree comes a little later, on Christmas Eve.
The decorations serve a very serious purpose. They tell us, every time we see them, that we may be doing ordinary things, but we're not in an ordinary time. The time is special. It's festive. It's important. It's important enough for us to fill our home with beautiful, meaningful reminders of the season.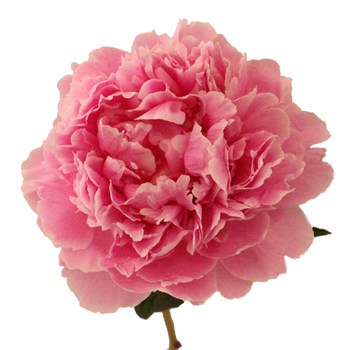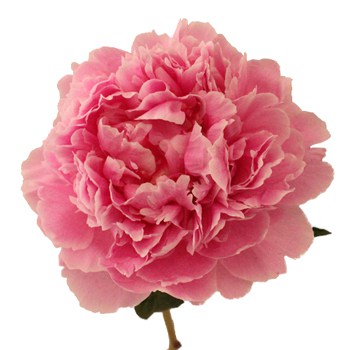 I've never decorated my home for Pascha before. But it's something I decided that I need to do. I need the reminder that it's still Pascha. But we don't have traditional Pascha decorations, the way we have traditional Christmas decorations.
Only we do – we fill the church up with flowers on Pascha, and with candles. White cloths and ribbons are draped everywhere possible.
Why not do the same thing at home? I was mulling that thought when I went to the grocery yesterday, and there, in front of the entrance, was a huge display of peonies. I bought a bouquet of them. I can do a few more simple things to make my house look like Pascha – draping white garlands over the bookcases in the living room, getting out the pastel floral tablecloth, putting Easter picture books on the display shelf on the bookcase. This year, I'm a little late with the idea. But if I do this every year, within a few years, the flowers and garlands and tablecloth will tell me, every time I step into my house, that it's still Pascha.
Foods and Feasting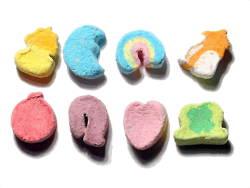 When my children were small, I worked hard to make sure they ate natural, nourishing foods. I didn't buy neon-colored marshmallow-laced cereals for them to eat, except twice a year. At Christmas and at Pascha, I bought jumbo-sized boxes of Lucky Charms. They learned the sweetness of the feasts from the sweetness of the cereal. And when the feast was over, they went back to eating their ordinary foods.
When they asked for Lucky Charms and similar cereals the rest of the year, I always said, "We'll get that for you at Pascha and Christmas." And they were satisfied with that. They understood that we have to have special foods for special times.
Until this year, I always made cheese and sausage balls for Pascha. I'd make an enormous batch. Some of them would go in my basket to share at the feast after the midnight service. Some would be frozen before they were baked. All during Pascha, when we wanted a snack, we'd take a few of them out of the freezer and pop them in the oven. Within a few minutes, the house smelled like Pascha baking, and we'd have a treat that tasted like Pascha.
I can't eat cheese and sausage balls any more, and I haven't yet figured out another food to replace them in our celebrations. But that's something I need to do. The smells and tastes of a holiday – turkey at Thanksgiving, cookies at Christmas – connect to our memories and to our hearts in ways that nothing else can.
And while I'm developing another recipe for next year, there are things I can do this year. Besides the pretty tablecloth, I can use our "good" dishes during Pascha, at least on the weekends. The pink depression glass I inherited from my grandmother I use only rarely. It will be a lovely tradition to begin using it during Pascha.
Books
Because I'm a bit of a bookworm, I associate seasons and holidays with books. I have a large collection of Christmas picture books, and a much smaller collection of Easter picture books.
If you have young children, make sure you have a few lovely picture books about Pascha and Easter. Put the books on a shelf where your children can reach them easily. Read the books to your children. Talk about the stories. Make them your children's bedtime stories until Ascension. You'll forgive me, I hope, for recommending Catherine's Pascha. I wrote it because it was the book I wanted my children to have for Pascha. Along with that, have one or two others. Perhaps The Easter Story by Brian Wildsmith, Chicken Sunday or Rechenka's Eggs by Patricia Polacco, or Tekla's Easter by Lillian Budd.
If you have children that are a bit too old for picture books, you could try Queen Abigail the Wise by Grace Brooks, or Of Wheels and Witches by Steven Hayes.
If you don't have children to choose books for, then choose some books for yourself! If you don't care for picture books (that's hard for me to understand, but I know not everyone loves them like I do), read other books during the Easter season. In Norway, people read crime, mystery, and detective stories at Easter. Bookstores have enormous displays of "Påskekrim" books. If that doesn't appeal to you, you could pick out a new fantasy story, or historical fiction, or whatever books make you happy. Turn off the TV, shut down the computer, pour a glass of wine or make a pot of tea, and read a book or two each week during Pascha. Why not?
---
About Charlotte Riggle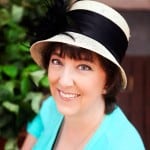 Charlotte Riggle, the author of the award-winning picture book Catherine's Pascha, lives with her husband in an old house full of books and pretty teapots and her grandmother's paintings. Check out her website www.CatherinesPascha.com for regular updates, reviews, recipes and more.